May
16
We've got music of course, and when you buy some we want to give you extra thing. HOOOORAY!
with your purchase of TV on the Radio's Nine Types of Light CD $11.49 Deluxe CD $17.49 LP $15.97
You'll be the proud owner of a MASSIVE ( and shiny) TVOTR poster.
Get yr copy of Those Darlins Screws Get Loose CD $13.97 LP $19.97
and get an equally massive and HANDSIGNED Those Darlins poster.
And when you grab the new Low C'mon CD $11.49   LP $15.97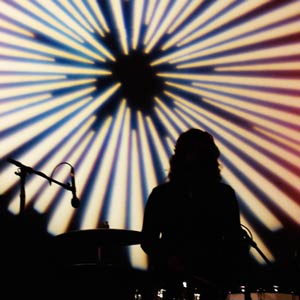 You'll receive a bonus disc of 5 acoustic tracks.
And last but not least with Danger Mouse and Daniele Luppi's Rome CD $13.99
and you'll leave Pure Pop with a brand spankin' new poster (of a more manageable size).
Who says nothing's free anymore?! We beg to differ.
Apr
14

Foo Fighters – Wasting Light
In many ways, the album represents the band in a midlife crisis: the return of Pat Smear, the use of analog tape, and recording in a garage. It comes across as a general effort to get rid of the excesses of 2007′s Echoes, Silence, Patience, and Grace and 2005′s In Your Honor. So much of this story begins to sound a bit gimmicky: a return to the band's roots in a DIY fashion with appearances from old friends, while quietly keeping the record label in the background. But really, it isn't a gimmick at all. Foo Fighters are at the top of their game and got there in a no-bullshit way, so there wouldn't be a point or need for that kind of facade. How do we know? Because even at the top, Dave Grohl really just wants to scream his balls off. Read the Full review on consequence of sound

TV on the Radio – Nine Types of Light
However, as Nine Types of Light suggests, perhaps they just needed to get out of Brooklyn. The new album marks two significant changes in TVOTR's methodology: It was made in the wake of a one-year hiatus following six years of non-stop recording and touring; and it was recorded in Los Angeles, where Sitek has been steadily building his celebrity clientele list over the past few years. Both factors seem to have influenced the sound and feel of the album: Nine Types of Light is unquestionably TV on the Radio's most patient, positive recording to date, taking its cues as much from Dear Science's serene ballads ("Family Tree", "Love Dog") as its brassy workouts. Each of the band's albums has opted for a tone-setting opening salvo, and mission statements don't come more concise and clear-headed than Tunde Adebimpe's ecstatic, falsettoed hook on Nine Types' first song, "Second Song": "Every lover on a mission/ Shift your known position/ Into the light." Read the full review on Pitchfork

Bob Dylan Live at Brandeis 1963
It's the music that matters most. Alongside "John Birch" is the even more powerful and equally scathing "Masters of War." A still-shocking commentary on the arms race set to a traditional folk melody (originating in the English folk song "Nottamun Town"), "Masters" was so plain-spoken in its venom that anyone could understand it. Like four of the concert's seven songs, it would appear on Dylan's second LP, The Freewheelin' Bob Dylan, released just a couple of weeks after the Brandeis concert. In that LP's liner notes, Nat Hentoff recounted Dylan's confession that "I don't sing songs which hope people will die, but I couldn't help it with this one." "Masters" was Dylan at his most startling as he attacked proponents of the miltary/industrial complex. Even listening this many years later, it's no surprise that the song attracted so much attention with plainly-intoned lines like "even Jesus would never forgive what you do." "Masters" makes the bile of "Positively 4th Street" seem quaint by comparison: "I hope that you'll die, and your death'll come soon/I'll follow your casket in the pale afternoon/And I'll watch while you're lowered/Down to your deathbed/And I'll stand over your grave/Till I'm sure that you're dead." The Brandeis performance is expectedly hair-raising. Read the full review on The Second Disc